What Exactly are Pelvic Floor Disorders and Functional bowel problems?
Pelvic floor disorders are conditions affecting the proper function of the intestine and/or pelvic organs. These conditions include prolapse or sagging of the organs, problems with bladder and bowel function, as well as the weakening of pelvic muscles and connective tissues.
There are many treatments available for these conditions, ranging from pelvic floor muscle training and lifestyle changes to nerve stimulation and surgical procedures.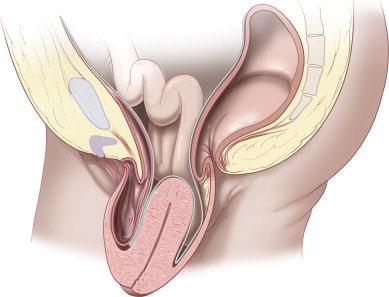 Is Surgery needed for Pelvic floor diseases?
Pelvic floor diseases need a multidisciplinary approach for diagnosis and treatment.
A Medical gastroenterologist, Colorectal surgeon, Urogynaecologist, and Pelvic floor physiotherapist should be part of the team.
Surgery is needed for a small proportion of pelvic floor diseases.
Pelvic Floor and Functional bowel problems needing surgery-
Severe Constipation– A small proportion of patients with very severe constipation, not responding to medical treatment, and affecting the quality of life may need surgery in the form of total colectomy. The small bowel is joined to the rectum, reducing the transit time of intestinal contents.
Obstructed Defecation Syndrome – This is a group of disorders leading to obstruction or blockage of passages of stools caused by pelvic floor dysfunction. This can be due to internal rectal prolapse, Rectocele, dyssynergia or pelvic floor descent. In a select group of patients, Surgeries like Rectopexy, STARR procedure, and Rectocele repair can be performed.
For more information & consultation on Pelvic Floor Diseases Treatment in Mumbai, contact us on 84518 65944 or simply fill in your name and number & one of our team member will get in touch with you soon. Our team of experts along with Dr. Chintamani Godbole, MS, DNB (Surgical Gastroenterology), FRCS (Edinburgh, UK), and Gastrointestinal surgeon will help you out in understanding your problem and guide you through every stage of your treatment.
Dr. Chintamani Godbole
Consultant GI & Colorectal Surgeon
Have questions about our services?